To Access the Full show, please Login to your Club 19.5 membership: <a href="https://www.theothersideofmidnight.com/club-19_5-login/" title="Sign In">Sign In</a>
Podcast (1sthour): Play in new window | Download (Duration: 1:01:16 — 75.1MB)
Subscribe: RSS
Guest Page
Fast links to Items: Richard  – Paul
Fast links to Bios: Paul
---
Support The Other Side of Midnight!
---
Our guest tonight — mythologist, church Archdeacon, and international best-selling author Paul Wallis — was chosen for one SPECIFIC reason–
To explore the meaning and implications BEHIND our current, paradigm-shattering, on-going Enterprise Mission "Open Hailing Frequencies" radio experiment, vis a vis the solar system's first "Interstellar Visitor," 'Oumuamua, acknowledged as such by mainstream science in 2017 during its sudden appearance sweeping through the solar system; further, what could be the meaning behind our extraordinary radio responses we've received, in 2021, indicating clearly, that we're "talking to somone" who has not only a deep knowledge of Earth's Ancient Hidden History … but the Ancient History of Humanity itself?!
Given his significant research into precisely this same ancient human history, the one overwhelming question we will be discussing with Paul Wallis is simply this:
"Who" — given Wallis' broad historical research and mythological experience — could we REALLY be talking to … from "somewhere" Beyond Earth?
And "what" could be their true intentions … in opening up such an extraordinary "conversation?"
Join us ….
Richard C. Hoagland
Guest Page
Fast links to Items: Richard  – Paul
Fast links to Bios: Paul
---
.
Paul Anthony Wallis
Websites:
www.paulanthonywallis.com
youtube.com/c/The5thKind
youtube.com/paulwallis
5thkind.tv

Paul Anthony Wallis is a researcher, speaker, and author of books on spirituality and mysticism. He researches the world's mythologies for how they speak to our origins as a species and our potential today as human beings.
In the '80s and '90's Paul's work centered on establishing foundations for new faith communities. Over the last 20 years, he has designed and delivered training for church ministers in the UK and Australia. In Australia, Paul has lectured on the history of religious thought and hermeneutics (principles of interpreting texts – including the Bible) and has served the Anglican Church as an Archdeacon in the Australian Capital Territory.
Paul provides personal coaching to clients in leadership and is a practitioner of healing in the Christian tradition. He is a musician, a storyteller, an author, a mentor, a conscious breather, and a barefoot walker.
Guest Page
Fast links to Items: Richard  – Paul
Fast links to Bios: Paul
---
Trump Administration Suddenly Announces
Why the Fury to Return to Mars?

Trailer: https://youtu.be/G7rLvWy8Ih0
Guest Page
Fast links to Items: Richard  – Paul
Fast links to Bios: Paul
---

Show Items
Richard's Items:
2. Primary Mirror Wings Deployed, All Major Deployments Complete
4.  China finally discovers the truth behind the Moon's "Mystery Hut"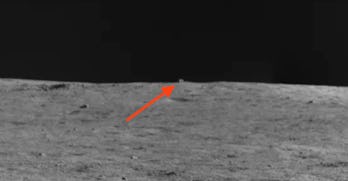 Guest Page
Fast links to Items: Richard  – Paul
Fast links to Bios: Paul
---
Paul's Items:
Guest Page
Fast links to Items: Richard  – Paul
Fast links to Bios: Paul